[av_one_full first min_height=" vertical_alignment=" space=" custom_margin=" margin='0px' padding='0px' border=" border_color=" radius='0px' background_color=" src=" background_position='top left' background_repeat='no-repeat' animation=" mobile_breaking=" mobile_display=" av_uid='av-3h5zu2′]
[av_textblock size=" av-medium-font-size=" av-small-font-size=" av-mini-font-size=" font_color=" color=" id=" custom_class=" av_uid='av-2l4vhm' admin_preview_bg="]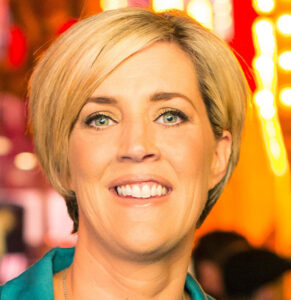 Sharon Walsh, Heineken Ireland Commercial Director.
Sharon is currently leading the commercial organisation at HEINEKEN Ireland as Commercial Director.
Sharon joined HEINEKEN in 2012 as Marketing Director Ireland. In this this role she was instrumental in unlocking business growth through driving the portfolio and accelerating the innovation strategy, including the successful creation and launch of Orchard Thieves cider that sparked a roll out in more than 20 countries around the world. She was appointed Global Director Cider for HEINEKEN NV in 2016 where she further shaped the Cider category around the globe with a clear business strategy and great innovation in brands, flavours and tastes.
She spent 3 years living in Amsterdam reporting into the Executive Team HEINEKEN NV.
Sharon returned to Ireland to take up the reign as Commercial Director in March 2020.
Previous to HEINEKEN, Sharon has gained broad Marketing experience in the drinks industry at UDV, Diageo and Coca Cola.
Sharon is well respected and acknowledged for her broad business knowledge, leadership, creative drive and competitive spirit that drives a winning team to deliver strong business results.
www.heineken.ie
[/av_textblock]
[/av_one_full]