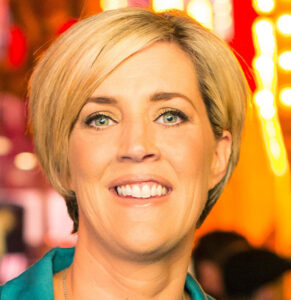 Sharon Walsh, Heineken Ireland Marketing Director.
With over 14 years marketing experience where she held senior marketing positions at Coca-Cola Ireland (Head of Marketing Sparkling Portfolio and Head of Media); Gilbey's of Ireland and Diageo Ireland (Brand & Marketing Manager), Sharon Walsh joined Heineken Ireland in 2012 as Marketing Director. Walsh is responsible for the marketing of Heineken Ireland's portfolio of brands to include Coors Light, Tiger Beer, Murphy's Irish Stout, Paulaner, Beamish, Fosters, Desperados, Amstel, Moretti, Sol, Zyweic, Affligem and of course, Heineken itself. Since graduating from DCU with a Masters in Strategic International Marketing, Walsh has delivered some of Ireland's most famous marketing campaigns and notched up many All Ireland Marketing Awards along the way.
Walsh is considered one of Ireland's leading marketing experts. Her track record demonstrates that her strategic, single-minded approach to marketing unlocks real growth for brands under her guardianship.