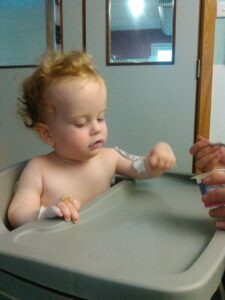 Ronan was diagnosed with a tumor at the base of his brain in September 2016 at the age of just 14 months old.
His first sign of the tumor were a slight tilt in his head for a couple of weeks, but then he began to vomit once every morning first thing for about a week so we brought him to the emergency department for a scan and the tumor was identified immediately. The type of tumor was ependymoma.
After a 10-hour successful surgery in Temple Street Hospital, follow-up radiation in Essen was recommended.
The treatment was organised by Ronan's medical and surgical team in Ireland but we were completely on our own with logistics of moving our family to Germany for 8 weeks.
Three days before we were due to fly we had not managed to locate a place to stay; the Gavin Glynn foundation stepped in, found us a place to live, organised equipment for Ronan and put us in touch with other families already in Essen and even helped make our Christmas abroad with two small children enjoyable!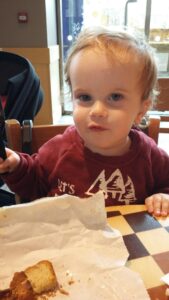 I cannot adequately express our gratitude for the support and assistance we received at such a difficult time and we continue to keep in contact with John and the Gavin Glynn Foundation as to Ronan's progress.