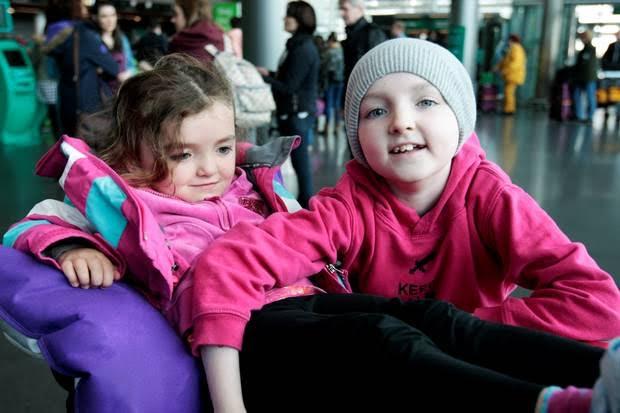 Robyn is now 12 years old.  She was diagnosed with Stage 4 Neuroblastoma in September 2007 (aged 3)  The treatment was tough but Robyn got through it and finished in Feb 2009.  Robyn remained in remission until July 2013 when I found a lump on her face.  A tumour had broke through her jaw and spread.  Robyn started back on treatment straight away.  After 8 cycle of chemo things were looking better and we had her stable, she then went onto have mibg therapy followed by immunotherapy.  At the end of immunotherapy her scan was bad again, we were back to square one except at this point she had already had all the treatment available.  We were told it would be best to take her home.
Robyn still felt really well so we decided to continue fighting for her.  So in May 2015 we decided to take Robyn to Helen DeVos in Michigan where she started on Molecular targeted treatment.  We were completely on our own and had to fundraise for everything. Robyn got back into remission but has relapsed since so she continues to travel back and forth for treatment.  Robyn treatment costs are huge and the travel costs were a big part of it.
We were so grateful when John offered to help out with the travel costs so we could concentrate on everything else.  This is a huge weight off our shoulders and we cannot thank the Gavin Glynn foundation enough for what they are doing.  We don't feel completely on our own now.
The Gavin Glynn foundation are amazing and we lucky that they are here to help families like ours x