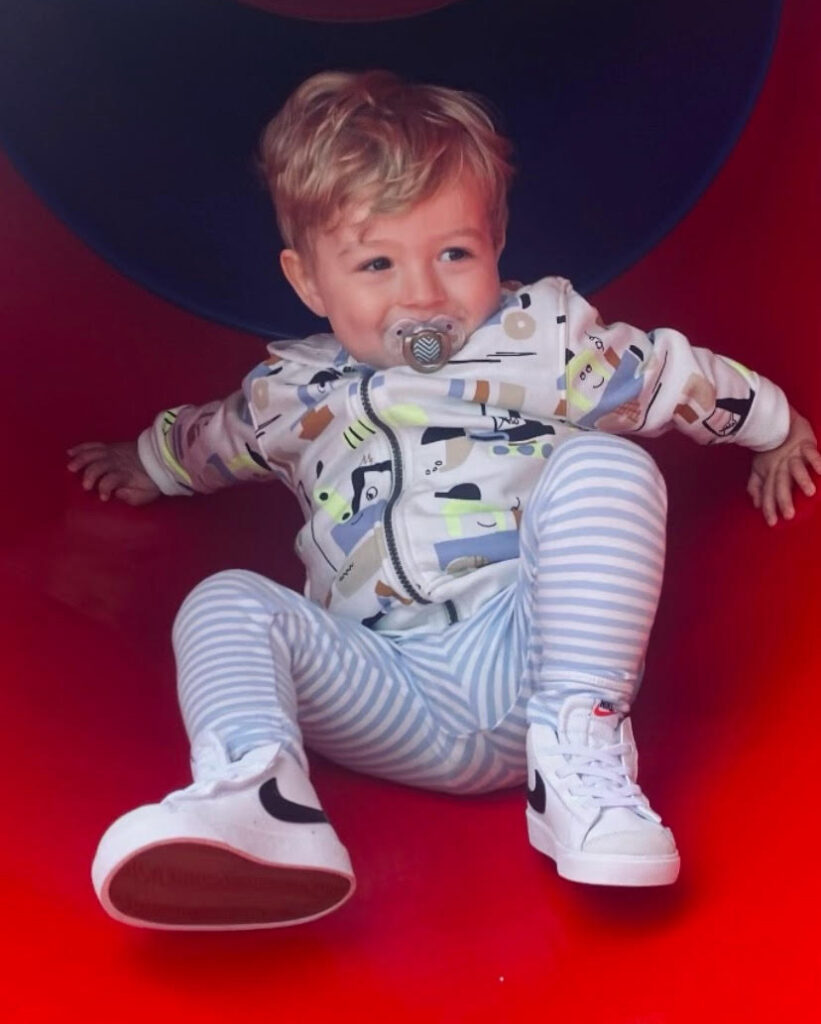 In September 2019, We returned to Marbella, the place we got married, with our son Oscar to celebrate his first birthday and our second wedding anniversary. We were never happier. A bruise on Oscars chest was concerning , it seemed completely disproportionate to the little fall into the suitcase that caused it. On day 3 of the holiday, we went brought him to a paediatric hospital where the doctor was immediately concerned , Oscar was bruising now with the slightest touch. Blood tests and scans confirmed it was most likely Leukaemia. Rushed to Malaga by ambulance. Next 3 days were hell in a non-air-conditioned room , non-English speaking hospital and no bed for me or my Wife. We got the diagnosis of Acute Lymphoblastic Leukaemia. A quick google search gave us hope that there is a 90% recovery rate so that got us through the next few days. We got an air ambulance back to Dublin and arrived in Crumlin. One night in ICU and then we got to meet Professor Aengus O Mearcaigh and the haematology team. Aengus is a brilliant man with whom we felt safe and confident Oscar was in the best place and in the best hands.
News got worse over the next few days where we learned there is a huge difference between childhood leukaemia and infant Leukaemia. The difference , depended on the maturity of the lymphocytes. Oscars age suggested his cancer should be the childhood version but in-depth investigations brought a new reality and a definite diagnosis. Oscars diagnosis, Infant Acute Lymphoblastic Leukaemia, B Cell with Mixed Lineage Leukaemia rearrangements. A disease that is almost exclusive to kids a lot younger, and a disease that had a much poorer prognosis. At diagnosis , Oscars Bone marrow was 95% Leukemic cells, and Leukaemia was found in his cerebral , spinal fluid around his spine and brain. Against all expectations, Oscar hit complete remission on his first MRD (measurable residual disease), bone marrow exam, the results were that the cancer was undetectable. This was an amazing day. At this point, we had only spent 8 days at home in 3 months and the rest in Crumlin. He had to continue his Regimen C (the most intense), chemo for 8 months . During these 8 months Oscar battled infection after infection including , pseudomonas (this very nearly killed him), Klebsiella pneumonia, rsv virus, Hickman line infection , several different bacterial and viral infections. He had 5 separate surgeries connected to the central line placement. We then moved to Maintenance We felt he won the fight, and now it was just a 3-year process of monthly visits. He started creche, came back to himself and grew into the most amazing little boy. Despite everything, Oscar was thriving.
That brings us to Friday 25th June, 2021. 4 weeks ago. Aengus called me to deliver another lightning bolt of horror, Oscars Cancer was detected during routine screening. It was decided quickly that prolonged chemotherapy was not the answer and Oscars options were a bone marrow transplant or CAR T. The team at Crumlin and the clinical indicators pointed towards CAR T and this was our preference. We fly to Newcastle , Sunday 25th of June to begin the CAR T process. This all moved so quick , and we had 8 days to get everything in order for our flights, hotel, transfers, covid tests, vax certs. Our social worker directed us to call John at the Gavin Glynn Foundation and he will take care of the logistics. John , someone we have never met but already consider a friend, has organised everything for us, flights, hotel , transfers. I could sense by our phone calls, that John is one of the few people that fully understands how we feel, how frightened we are the extent of the impact this emotional rollercoaster has on a family. Who would know any better than John?
We are so grateful to John and the Gavin Glynn Foundation for organising and financing our journey from Dublin to Newcastle, transfers form the airports, an amazing hotel within 700 meters of our hospital. This has removed an enormous amount of stress and has been a significant help on our new journey. We look forward to working with John in the future, to pay forward the kindness and generosity he has shown our family, to another family in a similarly horrendous situation.
Stephen, Laura and Oscar.