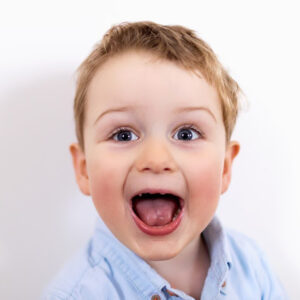 Our son Leo was diagnosed with a brain tumor at the beginning of 2018 after being admitted through A&E in Temple Street Hospital. Leo is 4 years old.
A short time before this, Leo was a healthy boy, always full of fun and chat. He loved playing outdoors and enjoyed singing at get togethers.
He had the tumor removed along with two other operations. Afterwards circumstances changed and we suddenly had to adapt to a new treatment plan. That involved travelling to Germany for proton radiation therapy as soon as possible.
We needed to find all the knowledge we could quickly. I was told about the Gavin Glynn foundation by a friend of a friend and contacted them to look for information. I talked to John and told him our story.
With empathy he talked about our situation and how he could help.
Very quickly he had organised the main parts of our journey and stay. It was a huge support. In such a turbulent time it was a relief to have confidence in the areas that were handled by the Gavin Glynn team. It allowed us to focus on the medical and family aspects that needed to be dealt with.
Our stay in Germany lasted over 2 months. All the time we were away John kept in contact and made sure we were ok. If any logistical problem presented, it was peace of mind to know that the Gavin Glynn Foundation could solve it or know who could.
Sincere thanks for everything.
Owen & Catriona.