[av_one_full first min_height=" vertical_alignment=" space=" custom_margin=" margin='0px' padding='0px' border=" border_color=" radius='0px' background_color=" src=" background_position='top left' background_repeat='no-repeat' animation=" mobile_breaking=" mobile_display="]
[av_textblock size=" font_color=" color=" av-medium-font-size=" av-small-font-size=" av-mini-font-size=" admin_preview_bg="]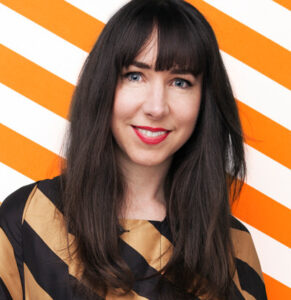 Jane McDaid is the founder of Thinkhouse, the youth communications agency.
With offices in Dublin and London, Thinkhouse helps global brands like Coca-Cola, Unilever, Three and Heineken Ireland connect with youth audiences around the world. With creativity and innovation at the centre of the agency's DNA, under McDaid's leadership Thinkhouse has hugely influenced the Irish and UK agency landscape with its fast evolving, innovative, creative and social-centric approach to communications strategies. Think house was listed as one of the World's Leading Independent Agencies 2015 by global marketing publication, 'Campaign'.
Jane is married to her husband and business partner David and her Three Children Heather, Fionnán and Limor and lives in Dublin.
www.thinkhouse.co.uk @thinkhouseUK
www.thinkhouse.ie @thinkhouseIE
[/av_textblock]
[/av_one_full]