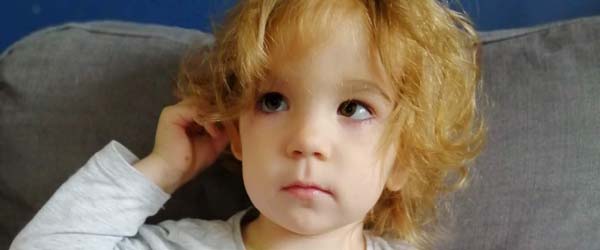 Hanna's Story –
We are a family of four. We have two beautiful children Peter is nearly five and Hanna has just turn two. When Hanna started vomiting in the middle of August We never suspected anything serious. We went on holiday to Poland and treated Her for infection. She kept vomiting though every second or third day.
After three weeks we were back home and Hanna got worse. She didn't walk and kept vomiting. We went to GP twice before we were finally referred to Talegh hospital. She was sent for a scan. I will never forget the moment We were told, that there is "a mass" in her head. The fluid in her head was trapped by a 4 cm tumor at the base. She had to go to Temple Street Hospital immediately for the operation. She was diagnosed with ependymoma and underwent three serious operations within two weeks. We had to bring grandparents from Poland as someone had to take care of Peter. Meanwhile Hanna had Her second birthday on the ward.
After that we were told we have got to go to Essen in Germany for a Protonotherapy. That's when we were told about the Gavin Glynn Foundation. We had one conversation with John and all our problems related to transfer and accommodation were solved.