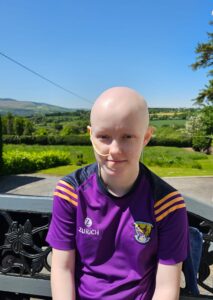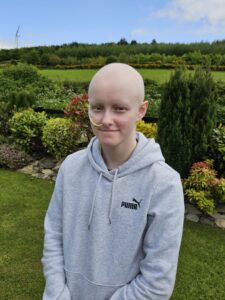 Faye 15yrs old twin sister to Aimee who passed away July 2022 after life long battle with issues to her disability Cerebral Palsy, a short 2 months after her passing Faye was diagnosed with Tumour in pelvis.
Faye was suffering for months and months attended Doctors , 2 hospitals and physio to try find source of her horrendous pain. During the Halloween break from school Faye was bed bound with pain and all we were advised to do was give Calpol and Neurofen regularly to give pain managed which it didn't.
First day back to school Faye school phoned said she was pale and crying in pain so I packed a bag and I collected her from school, drove straight to A&E in Wexford. While there we spoke and told them again what was happening, I told them firmly pointing to the suitcase that I wasn't taking her home until they investigated her pain ,after a lengthy convo she was admitted on the Tuesday evening.
On the Wed morning Faye had emergency MRI  ordered by her doctor because Faye said I want you to chop my leg off and take this pain away he knew she was in cruel pain.The MRI showed a haematoma/lump which originally thought was a blood clot but the scan was reviewed by Crumlin children's hospital who immediately ordered another MRI with contrast study which was on Thursday.
Withing hour the MRI  was reviewed and we were called into a room to hear the devastating news that the lump was in fact a tumour and we needed to transfer to Crumlin under the care of St. JOHNS ward. We transfer ed up the following day which we met the team and got a plan. Faye had biopsy and bone marrow extraction to find which tumour we were dealing with. It was long 3 or 4 days wait but once we knew the diagnosis they could plan the treatment.
Faye was diagnosed with Ewing's sarcoma of the Pelvis we were devastated  but knew we needed to fight straight away as her pain was going on months and months and the Tumour was now size of a yellow melon.
Faye underwent fertility treated to store eggs for her future in Merion fertility clinic in Dublin. Once that was completed on Wednesday Faye started her first round Chemotherapy on the Thursday 8th of December.
The plan was 14 rounds of Chemotherapy 2 weekly depending on bloods. Once the 14th rounds completed Faye is going to Germany for radium beam therapy as this specialist radium isn't available in Ireland. Faye will undergo this for about 7 or 8 weeks in Germany it will be 5 days a week to hospital for the set amount of weeks she needs to get.
When we return home Faye then has to go to Birmingham in the UK where they will remove the Tumour and bones from the Pelvis that are connected or sick with the Tumour.
She will have intensive Rehabilitation there post-surgery to get some mobility back. Faye has long road ahead and difficult one once her Chemotherapy is completed, she has been so positive and brave asking the questions she needed to know for her own mind.
Once she knew was cancer she just knew she had to fight with all her might to beat it. Never complains and has had aggressive chemo since December and a lot of side effects and sickness but her strong positive self just battled on.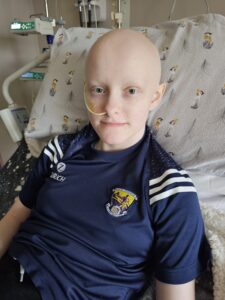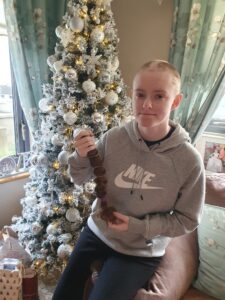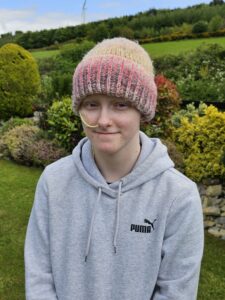 The next few months will be challenging for Faye in a lot of ways but she isn't giving up easy and will fight the fight to get cancer Free and live her life healthy.