This is Ciaran.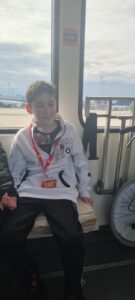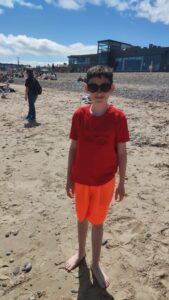 Ciaran is 12 years old and is about to start 1st year he loves playing football and basketball he is always full of smiles ..
Ciaran had been complaining with headaches and was just constantly wanting to go to bed because he was drained I knew myself that Ciaran wasn't right so I took him to our local hospital on the 6th of june and explained that he had been off his foods and he was drained and complaining with headaches. We wore told it was a viral infection and got sent home but over the next few weeks ciarans symptoms wore getting worse and he couldn't keep anything down as he kept getting sick he lost so much weight and couldn't get out of bed so I took Ciaran back to the hospital on the 15th of July.
The doctor done a C.T scan on Ciaran and within a half hour the doctor came back and told me that there was a mass on the left side of his head and that we would need to be transferred to Temple Street hospital with Ciaran.
He would will need to go for a brain surgery.
We got to Temple Street and had lots of tests done, and an MRI, and they were able to do up a plan and get the surgery going.
On the 18th of July Ciaran had his 7 hour surgery the longest day of our lives. We wore them told that they could only get 90% of the tumour.
A few days later we found out Ciaran had Medulloblastoma stage 3, our hearts broke. ….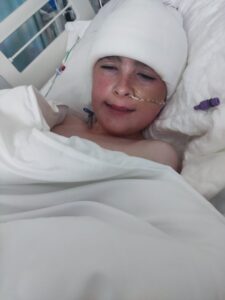 Ciaran also had a shunt put in to help drain the fluid from his brain.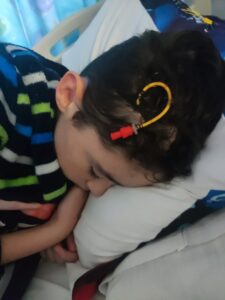 We just found last week that we would have to travel to Germany for Proton treatment.
We were also told about The Gavin Glynn Foundation that they help families in our situation, and we couldn't be any more thankful for everything they have done for us they have been absolutely amazing.
We flew to Germany last Sunday (13th August) and are here now waiting to start Proton therapy with Ciaran.