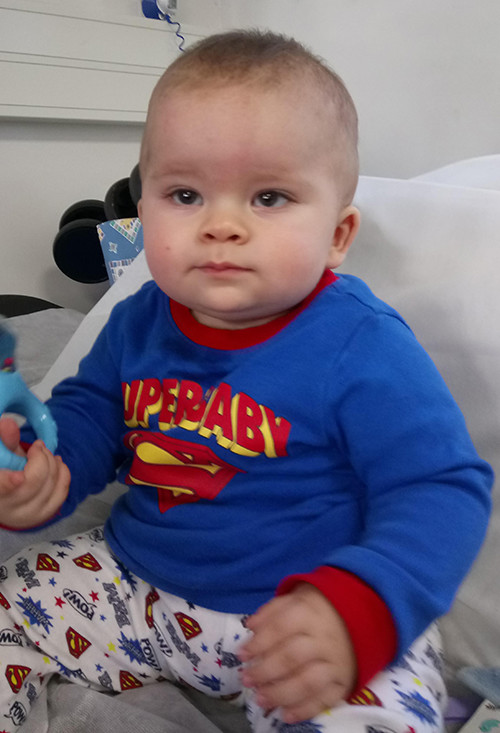 This is our little rock Caleb, from 3days we have been on the road traveling to Dublin's Temple Street for an EUA every 3 weeks, at 9wks old we were told that caleb had retinablastoma from then our world was turned upside down. Caleb started his 6 rounds of chemotherapy a week later in Royal childrens hospital Belfast. After his 1st round he got sepsis from his central line, he was 1 very sick baby on top of what was going on. In between all the chemo we go to dublin for cryotherapy. And caleb finished his chemo on the 25th October. With EUA every 3 weeks after that to he was receiving lazor treatment. Until now it has been kept in control. But there has been a dramatic change, with Switzerland our next stop.
We need to travel to Lausanne in Switzerland, 4 times for treatment with Caleb.
The Gavin Glynn foundation have stepped in and have arranged all flights and transport to and from the hospital. They are also covering all of our accommodation costs and living expenses.