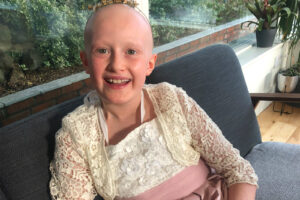 Alice is a bright, beautiful, and brave 9-year-old.
In April 2022, her world was turned on its head. Alice was diagnosed with stage 4 high-risk neuroblastoma.
Alice is a bubbly, bright girl, bursting with energy and a real sense of fun. She loves to sing and act, and entertain. She adores animals, horses, hamsters, Basil her beloved bunny, and Fern her dog. She's also a natural athlete and loves running and swimming.
Alice attends Carysfort National School in Dublin, Ireland, and loves going there, especially to play with all her friends. Alice has missed her friends so much during treatment and pleads with her Mom to go to school between treatments.
This can be a real balancing act as Alice's immunity has been severely damaged by the high doses of chemotherapy she has received so far.
Alice is a kind and loving little girl, who adores and is adored by all her family and friends, especially her big sister, Laragh. Alice wants to be an ordinary girl again. She wants to be able to play with her friends and participate in all the activities she loves.
Alice's Diagnosis
Norah (Alice's mum) knew something was wrong with Alice.
Her bubbly, energetic, active, little girl just wasn't herself. "I started having major concerns back in January," but getting her concerns to be taken seriously was an uphill battle.
After a bout of Covid in January, Alice's symptoms were put down to long Covid. "It didn't sit right with us, to be honest."
Getting blood tests for her Alice proved enormously difficult. A trip to A&E saw Alice diagnosed with a urinary tract infection and sent on her way. But still her parents felt there was something else going on.
Finally, in April this year, following yet another trip to A&E, Norah was told the worst news imaginable. "I was in the room with Alice when three men arrived to the room and asked to speak to me.
I think at that point I just died inside. At that point you just remember walking down a corridor trying to prop yourself against the walls, with somebody trying to find a private room, just those words… your child has cancer.
This was the beginning of what has been, and what will be, a long journey for Alice. She has faced it with amazing strength and bravery.
Alice is now due to undergo complex surgery at Sant Joan de Déu (SJD) Hospital in Barcelona over the coming weeks.
They will remove the primary tumour from her adrenal gland and abdomen on October 4th, and she will commence immunotherapy soon after she recovers.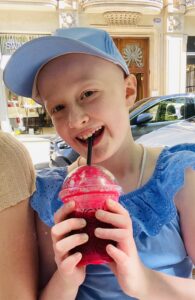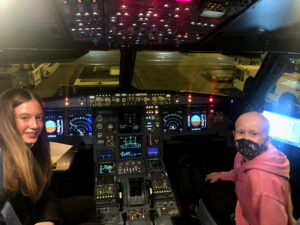 #TeamGavinGlynn #neverevergiveup